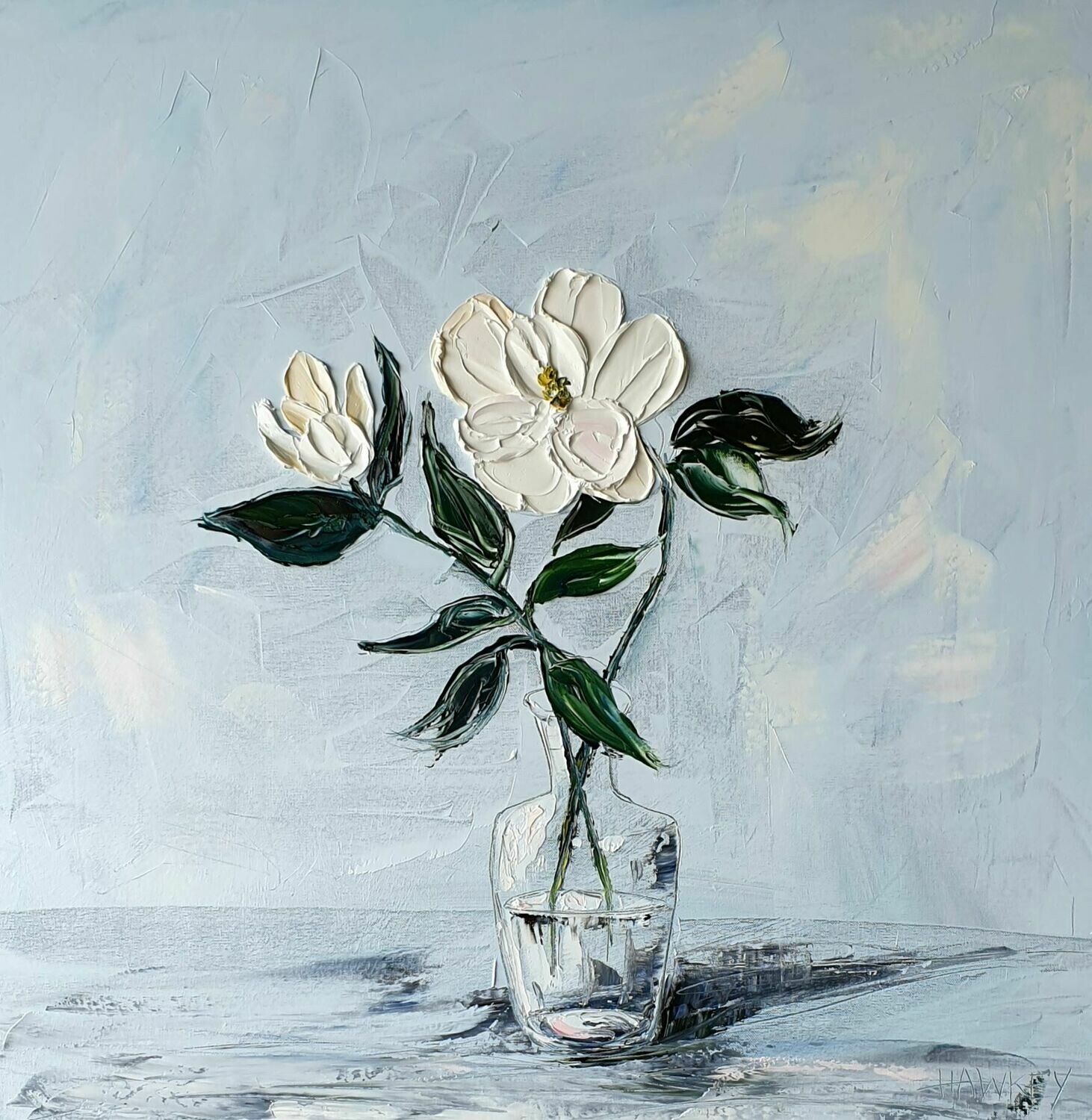 Just As You Were
SKU 00302
Product Details
My neighbours have a magnolia tree in their front garden. I often look at it when I walk past. I just adore these flowers, the leaves and petals have such a unique beauty.
A still life painting of Magnolias in a vase with a pale blue background. Oil paint on canvas painted in a thick and buttery texture with a palette knife.
Framed in solid Oak
Please Note: This artwork is still drying and can't be posted until after the 7th of December or as soon as dry.

Save this product for later