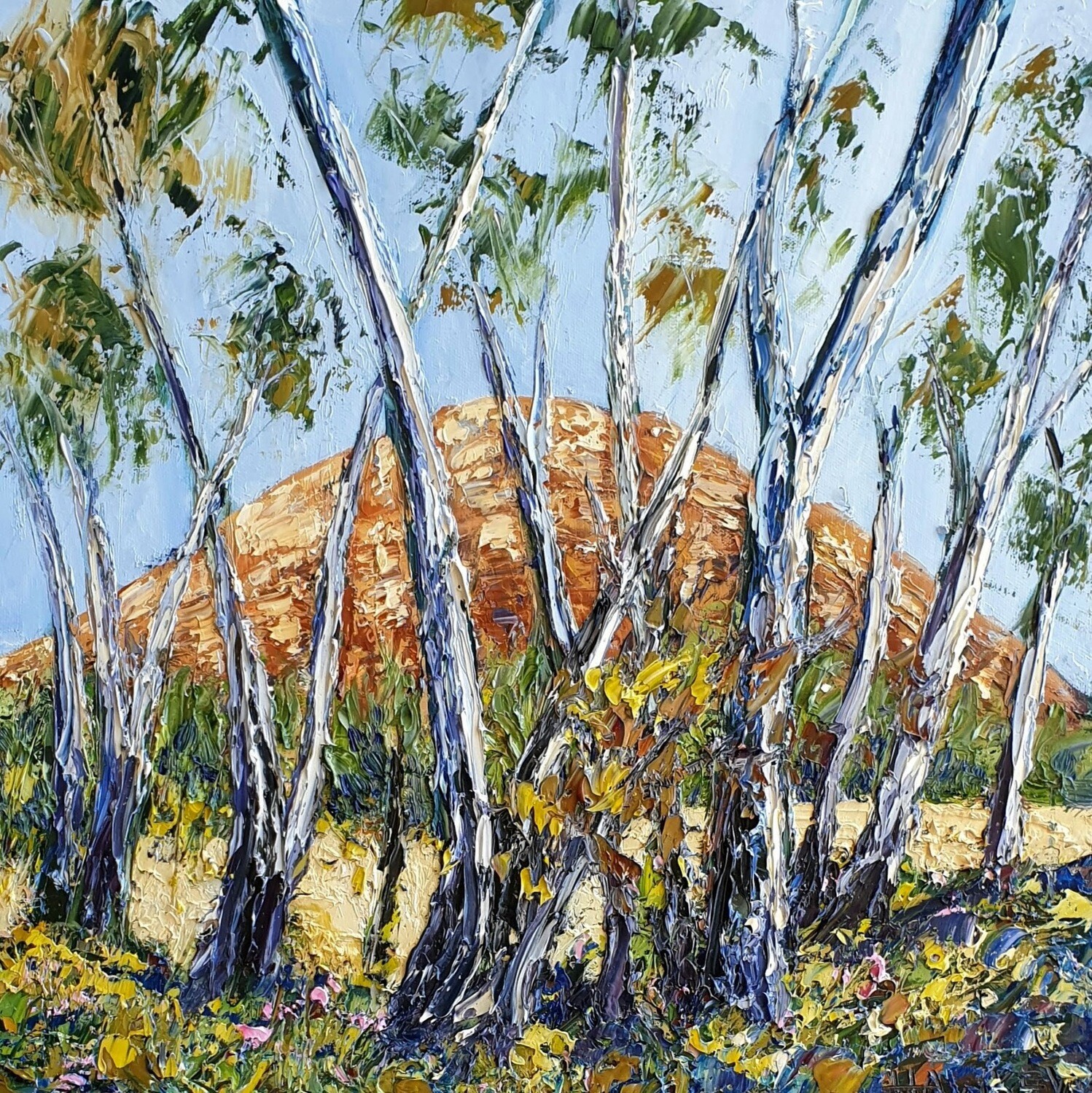 Darlington
SKU 00290
Product Details
A scenic drive from the Gold Coast is a beautiful creek and campground called Darlington Park. As pretty as it was it was the scene across the road that struck me. The colours in the big rock hill, the dry grasses and the gum trees. Thick and highly textured palette knife painting.
Comes professionally framed in Solid oak
Please Note: This artwork is still drying and can't be posted until after the 18th of November or as soon as dry.

Save this product for later